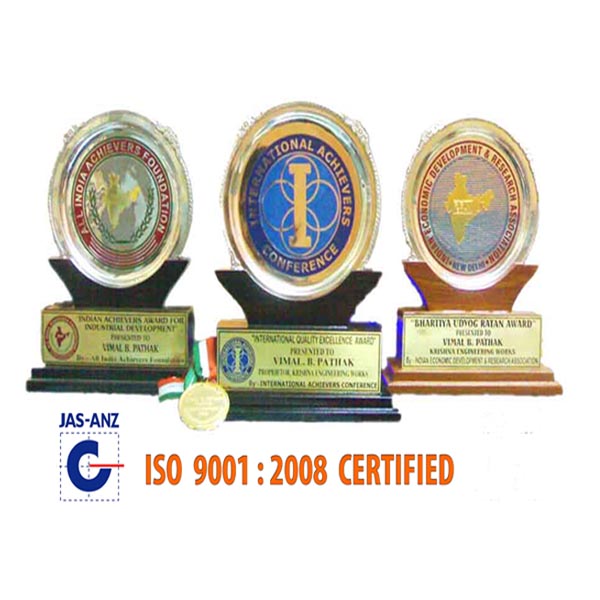 KEW ENGG. & MFG. PVT. LTD. is a company engaged in  manufacturing, exporting and supplying of Flexible Packaging, Paper, Tire–Cord, Textile Machinery & Equipments.We have following type of Core Cutter Machines: Fully Automatic Core Cutter Machine, Paper Core Cutting Machine, Semi-Automatic Core Cutting Machine, Manual Core Cutter Machine, BOPP Tape Cutting Machine.We Undertake Repairing & Servicing of all types of Core Cutter Machines. from Ahmedabad, Gujarat, India.
We have been successfully manufacturing all types of above Converting machinery since last 25 years from Ahmedabad, Gujarat, India. We are winner of 3 times National Award and 2 times International Award for Quality manufacturing. For  We have more than 1400 installation of Core Cutter Machine in India and overseas like Saudi Arabia, UAE, Dubai, Sharjah, South Africa, Nigeria, Ghana, Congo, Kenya, Zambia, Sri Lanka, Bangladesh, Malaysia, Pakistan, Nepal, Russia, Thailand, Indonesia, Brazil, Colombia, Venezuela, Argentina, Mexico, Canada, etc.
KEW ENGG. & MFG. PVT. LTD. is a company incorporated by experts having vast experience of 25 years in the Engineering industries of Paper, Plastic, Textile Processing and Tyre – Cord machineries. Our founders have a deep technical & marketing knowledge in these industries. The company takes regular participation in national, international conference, exhibitions, etc. to continuously update itself with latest technological advances and make available to the market our latest products.
KEW ENGG. & MFG. PVT. LTD. are successful manufacturers, exporters and suppliers of above machineries with great performance & quality assurance with customer satisfaction. We confirm the assurance of the quality of machineries and its components as they are being manufactured in our own factory, which is well equipped with all necessary top quality technically skilled personnel, raw materials & machineries. From raw materials to finished components are carried out up to final stage of assembly with total inspection to ensure export quality. Also in the final stage of the machine, continuous trial is taken to satisfy ourselves before being dispatched to our customers. We use state of the Art Technology with computerized drawing designs.  Our Vision for future is our today's hard work & customer satisfaction over and over again. With 12 service personnel in the field ensure promptly servicing & installation.